Give your business a boost by becoming a
U-Haul

Roadside Assistance Provider.

Interested? We want to bring you on board.
Schedule a conversation and learn more about this lucrative opportunity.

Get Started
What is a
U-Haul

Roadside Assistance Provider?

U-Haul Roadside Assistance Service Providers are committed, experienced, and effective roadside service technicians. Roadside service providers should be available to help when our customers need us the most! The ideal service provider is available 24/7, 365, and obtains the necessary tools and parts to get our valued customer back on the road as quickly and safely as possible.
Why become a
U-Haul

Service Provider?

Becoming a U-Haul service provider can help to reduce costly downtime, increase profits and streamline your workload; all while providing timely payments with billing transparency.

U-Haul is the leader in Do-It-Yourself moving in North America. Serving millions of customers every month, with more than 300,000 Trucks, Trailers, and Towing in its fleet. You can be a part of serving each community throughout the U.S. and Canada!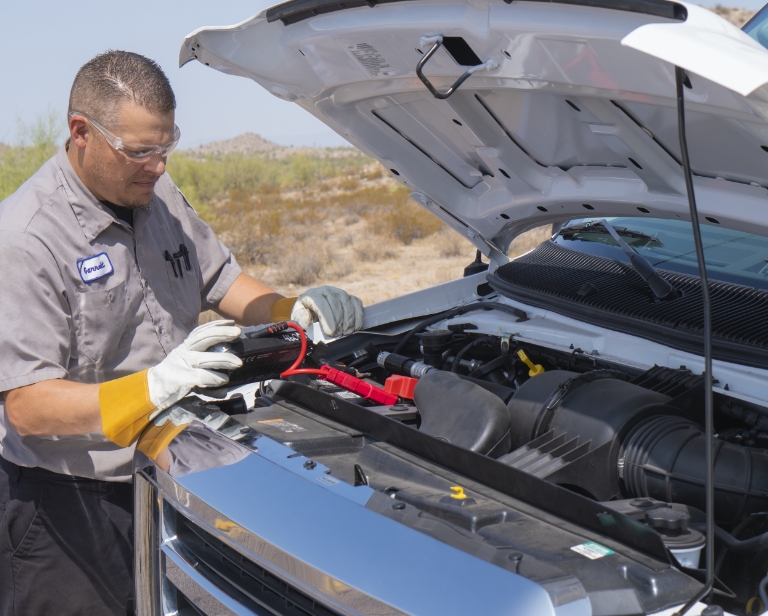 Benefits of Becoming a
U-Haul

Service Provider

Reduce your downtime by increasing your workload. Increased workload includes:

Roadside Repairs

Diagnose, assess, and apply your skills to increase customer satisfaction.


Towing

With regards to safety and/or degree of repair, Mobile Roadside repair is not always the best option.


In-Shop Repairs

We can route the customer to your brick-and-mortar shop for a safe and efficient repair.
Timely Payment and Billing Transparency
U-Haul

provides you with access to a convenient, customized billing and payment portal.
Submit your repair statement, track your bills, and get paid quickly!
Use our software to keep track of consignment part(s) inventory.
Roadside Repair Education and Dedicated Support
eLearning provided through

U-Haul

University (uhaulu.edu).
Educational Roadside repair videos.

U-Haul

Master Technicians are available 24/7 through (

U-Haul

)'s Repair Hotline!
Access to local Repair Dispatch Managers and

U-Haul

Repair Shops.
Assigned Roadside Assistance Service Provider Analyst to help with dispatches and general Q&A.
Standardized Fleet
Light and Medium duty trucks.
All trucks have hydraulic brake systems.
Interchangeable components.
Consignment parts and tire programs available.
Gasoline, not Diesel fuel.
Familiarity of fleet maintenance and streamlined workload.
First Let's Make Sure You Qualify
Have a valid social security number or Federal Tax ID

Carry valid insurance that meets the following minimum requirements

$100,000 per person
$100,000 each occurrence for property damage
On-Hook- $100,000
Garage keeps (if storing vehicles) $100,000
Utilize a digital platform to receive & complete service requests

Provide valid bank account & routing numbers to sign up for EFT (electronic fund transfer)

Maintain at least one vehicle with which tows or roadside services can be performed

Cover at least one Zip code for the desired coverage area
Must advise on hours of operation for tow/roadside service (prefer 24/hr. service)

Have at least one valid telephone number and email address

Have a valid PLE (physical location of equipment) And business/mailing address in the United stated or Cananda

Must sign up for mobile dispatch