U-Haul

Corporate Account Benefits

Trust the Moving Experts
Dedicated Account Support

Your company will be provided with a dedicated account manager along with a team of reservation specialists. We are here to help you 7 days a week.

Flexible Business Solutions

Not all businesses are the same. We understand that your business is unique and we will create a solution to solve your everyday problems.

Quality is the Bottom Line

U-Haul will work with you to develop supportive solutions that will help save time and money without sacrificing quality.

Experienced Customer Service

Since 1945, we've helped businesses solve a wide range of problems from a multitude of industries. We are ready to tackle the unexpected.
Corporate Account Features & Amenities
More choices. More control. The fastest, easiest way to manage your account and make reservations.
Online Account
Management

Personalized Shared
Account Access

Rent Equipment
24/7

Auto Pay &
Online Payment

Reporting &
Documentation
Assistance

Corporate Insurance
Options
The Right Equipment,
Close to You
Available for short and long term rentals, our equipment helps pick up and move whenever and whatever you need. Our large truck rentals and light van and truck rentals are available for daily, weekly, and monthly intervals for your convenience.
Light Duty Vans & Pickups

The Largest Fleet of Box Trucks

Wide Variety of Rental Trailers

Hitches & Installation

Wide Variety of Rental Trailers

Hitches & Installation
Light Duty Vans & Pickups

The Largest Fleet of Box Trucks

Wide Variety of Rental Trailers

Hitches & Installation
Business Storage, Fixed or Portable
Whether you own a small local business or run a large nationwide operation, U-Haul® will work with you to create a complete storage management solution to fit the needs of your company.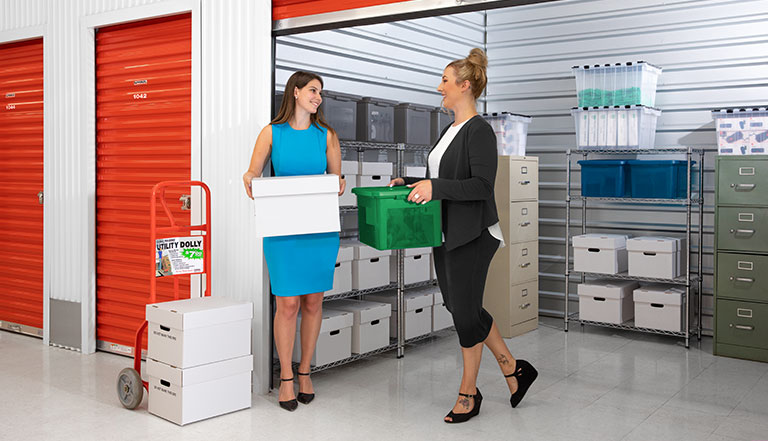 Secure Storage Facilities
Store your extra inventory, work documents/files, materials, and more. From national storage accounts to a single room, we've got a storage solution for you.
Business Storage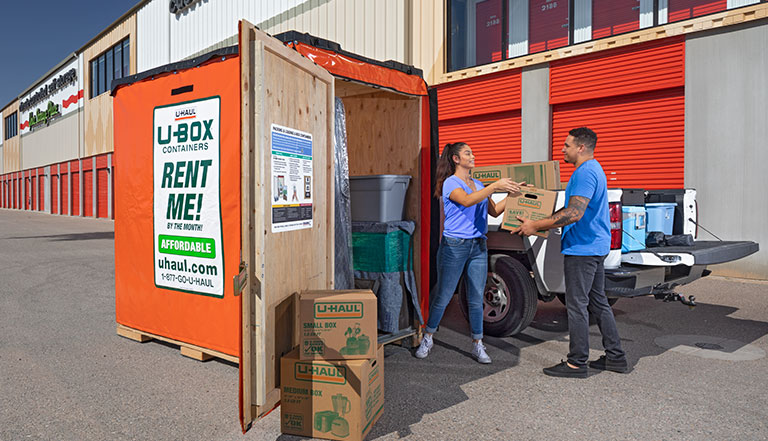 U-Box

Portable Storage

Do you need on-site storage for extra supplies, renovations, or a special event? U-Box stores it all wherever you need it.

U-Box

for Business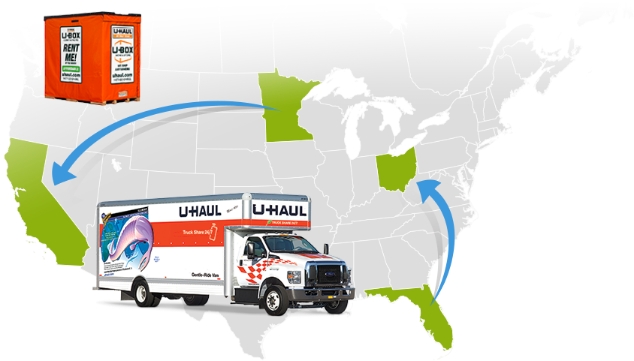 Moving People with Relocation Services
Whether you need to rent a car trailer, purchase moving supplies or hire moving helpers to move your employees, our vast resources can provide the moving solutions you want.
U-Haul

Relocation Services
Fulfill All Your Propane Needs
We offer commercial propane cylinders for many applications. With over 1,100 locations partnering with U-Haul to provide you a clean, energy efficient fuel at a low cost.
Propane
Propane AutoGas Fleet
Companies that switch their fleet fuel to propane have the opportunity to lower both their emissions and their operating costs.
Propane AutoGas
Trust The Moving Experts
Let's get started! Sign up for a U-Haul Corporate account and get
in contact with the U-Haul Corporate Sales team today!
Call Us
We are here 7 days a week.
Call 1-800-528-6042
Support Dashboard
Sign-in to your corporate account today and access all your account features including dates and pricing.
Help & FAQs
We've got your most frequently asked questions covered. Get answers fast!