Trailer Hitch Installation & Towing Accessories
Trailer Hitch Installer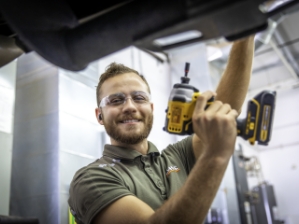 U-Haul is North America's #1 hitch installer. With over 1,500 install locations, we can guarantee you'll find a location near you.
Ready to find the perfect trailer hitch for your vehicle? Simply tell us your vehicle year, make, and model and we will show you available trailer hitches and related towing components designed for your vehicle. Choose a hitch from leading tow hitch manufacturers like: Curt, Draw-Tite, B&W, REESE, and EcoHitch.
We also have a large selection of ball mounts, hitch balls, hitch receivers, wiring, trailer accessories, and other towing components to help you get on the road and towing. Whether you're hauling trailers, bikes, boats, cargo carriers, or another vehicle, U-Haul will make sure you get the right tow package for your vehicle and cargo.
All trailer hitches sold and installed at a U-Haul Moving Center® come with the option of a lifetime warranty plan guaranteed to replace your hitch with no limitation for any damage, including collision, corrosion, accidental overload, jackknifing and vehicle theft. A wiring service plan is also available. This covers repair and replacement of any damage to your wiring setup for up to two years.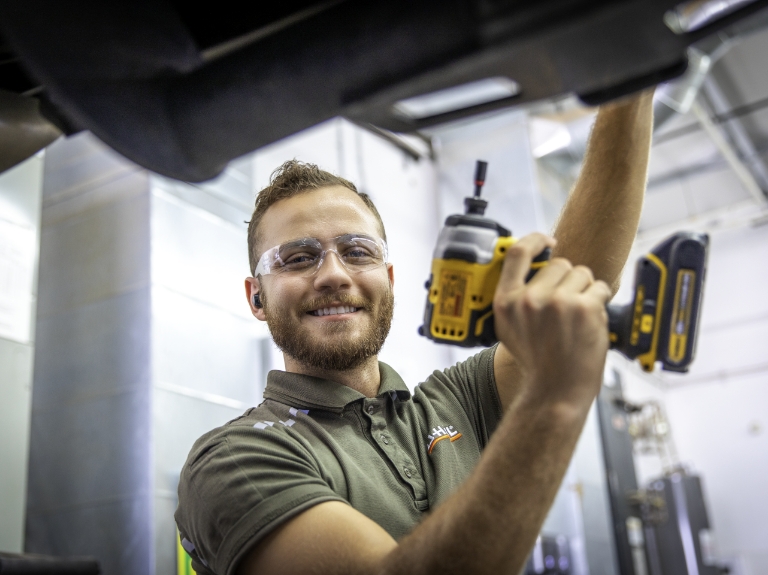 Bike Racks

Find the perfect solution to suit your bicycle-hauling needs at U-Haul. We stock a wide selection of bike rack brands, fits, and styles to help you take your bike anywhere you want easily and safely.

Our selection includes bike racks that you can mount on your car roof, trunk, hitch, spare tire, truck tailgate pad, or RV bumper. Whether you're shopping for a starter rack or a premium model, we have a bike carrier to fit your needs.

Cargo Carriers

Maximize the cargo space of your car, SUV, or truck with a cargo carrier. It's an easy and inexpensive way to add much-needed cargo space before heading out on a road trip. Use a roof- or hitch-mounted cargo carrier and available accessories to pack up excess luggage, camping gear and other cargo types.

Towing Accessories

Get the right towing accessories to make your vehicle capable of heavy-duty towing. We carry the best accessories to help you accomplish the tough jobs. U-Haul sells weight distribution kits, fifth wheels, hitch steps, front mount accessories and other towing accessories.
Customize Your Towing Setup
If you already have a tow hitch installed, you can begin to customize your tow setup. Whatever your towing needs are, we have you covered.
What type of trailer hitch do I need?

That depends on your vehicle make, model and year, as well as your towing needs. It might seem complicated, but as the hitch experts, we've made it easier than ever to find the right trailer hitch. We have the most extensive inventory available and even offer custom services for vehicles that do not have a trailer hitch. Use our hitch finder tool to find the right towing equipment for your vehicle.

How long does it take to install a trailer hitch?

Installation times vary based on many factors. The average trailer hitch installation takes 2-3 hours, but please note that every vehicle is different, and the hitch package options you choose can increase or decrease this estimate.

Can I install a trailer hitch myself?

Yes, you can install a trailer hitch by yourself. All hitches sold by U-Haul come with installation instructions for DIY installation purposes. Please keep in mind that proper installation requires specific tools, and it can be difficult depending on the hitch and vehicle. Visit our YouTube channel to view installation instructions for your vehicle and decide if the job is right for you.

As the #1 hitch installer in North America with over 1,500 installation locations, we're ready to help if you decide a DIY installation isn't right for you. Just use the hitch finder tool above to find the right hitch for your vehicle and choose an installation time and location that's convenient for you.

What do the different classes of trailer hitches mean?

There are five hitch classes: 1, 2, 3, 4 and 5. The difference between hitch classes is typically their weight capacity ratings. The higher the class, the higher the weight capacity rating. For example, a Class 3 hitch will have Gross Trailer Weight (GTW) rating of up to 8,000 pounds (about 3628.74 kg) and a Class 4 hitch can have up to 10,000 pounds (about 4535.92 kg). Use this guide to learn more about the different classes of hitches.
What is the average cost of a trailer hitch?

The cost of your trailer hitch will vary depending on your vehicle make and model, and the hitch package itself. Generally, a trailer hitch will cost anywhere from about $150 to $300. This does not include installation. When you buy from U-Haul, this cost can include a lifetime warranty for your towing equipment. Please use the hitch finder tool above to receive an instant quote for your vehicle.

How much does it cost to install a trailer hitch?

Installation costs are dependent on your vehicle and the hitch options you choose. Most of our hitch installation packages include a wiring kit, trailer hitch and accessories to ensure you leave with everything you need to begin towing. Enter your vehicle's information above to receive an instant quote on an installation package.

What does my vehicle need to have a trailer hitch installed?

Most vehicles do not have any specific requirements to have a trailer hitch installed. We always suggest that you add trailer wiring while installing your trailer hitch, as it is required by law in most states if you are towing a trailer.

What size receiver hitch do I need to tow a trailer?

Most passenger cars, SUVs and light pickup trucks will take a 1.25" or 2" receiver trailer hitch depending on the weight capacity you are looking to tow. These sizes are best for light-duty and medium trailers. Things to consider are accessories like a bike rack or cargo carrier. Typically, as the size increases on the receiver, so will the tongue weight and towing capacity.
Please consider the condition of your Tow Vehicle.
The vehicle information you have entered has triggered this alert. If you are planning to tow a trailer, for use over any distance, you should consider the condition of your tow vehicle. Towing a trailer can be demanding on some older vehicles, depending upon their condition. You should consider the mechanical condition (Engine, transmission, suspension, brakes and tires) into your rental/purchasing decision and if applicable consider the following alternative options:
Truck and Auto Transport rental
Truck and Tow Dolly rental
Truck rental and authorized driver (auto separate)
Different Tow Vehicle