What is Propane AutoGas Fleet?
Propane is a clean burning fuel that offers long-term benefits to fleet owners. Propane autogas fleets will see lowered greenhouse gas emissions, cheaper cost per gallon and lower maintenance costs at no expense to vehicle performance.
Fleet Benefits for AutoGas
26 Million vehicles operating worldwide
Lowest total cost of ownership
Emission friendly
Easy to convert single vehicle or entire fleet
15,0000 miles without maintenance
Partnering with
U-Haul
Over 1,100 locations
No expensive fuel dispensary needed
No minimum fleet size
Longer driving range
No need for home fueling base
Quick fill pumps located in major cities
How Conversion Works
Converting a gas vehicle to propane is a seamless transition that sets your fleet up for future success. Typically a fuel conversion updates five components of the vehicle:
Reducer
Injector
Filter Units
Computer
LPG Switch
AutoGas Success Story:
School Buses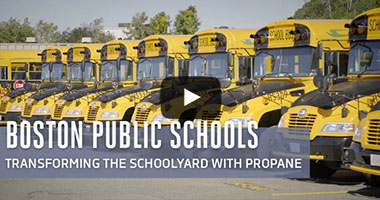 AutoGas Success Story:
School Buses
Currently there are over 16,000 propane fueled school buses on the road. These buses transport over a million students a day at a cheaper cost than regular fuel alternatives.
U-Haul

Business Accounts for Autofuel Fleets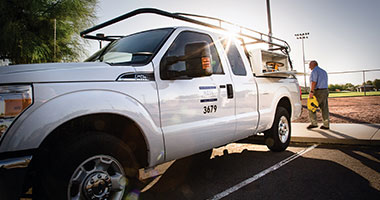 With a U-Haul Business account, you gain access to over 1,100 refueling locations nationwide. Using our refueling stations instead of building your own will save you upwards of $300,000.
Additionally, we will work with you specifically for a fuel cost that complements your fleet size and specific needs.
Contact U-Haul Corporate Sales today!
Phone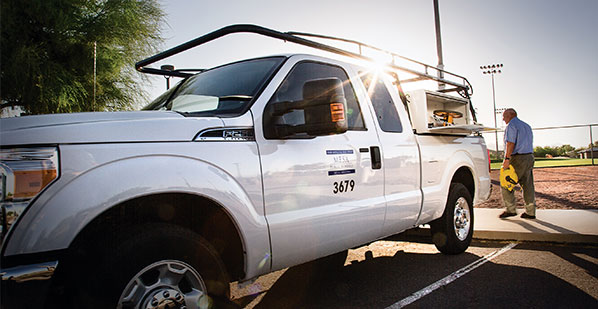 Refuel & Save
Trusted Industry-Leading Organizations
The Alliance AutoGas program includes vehicle technology, EPA-certified conversions, refueling infrastructure, data integration, fuel supply and all the training you need to keep your public or private fleet on the cutting edge.

Alliance AutoGas serves the fleet vehicles of police, taxi, transit, delivery and more.

Roush CleanTech offers fleet sales for those looking to upgrade or create a new fleet of propane autogas powered vehicles. They are also the only fleet certified to the California Air Resources Board strict emissions standards

Roush offers school buses, Ford Chassis Cabs, Strip Chassis/Cutaways, and Retrofits that encapsulate any mid-sized fleet requirements on the market.

ICOM Alternative Fuel Systems offers both a Mono-Fuel liquid injection system and a Liquid Injection Bi-Fuel Propane System which is EPA certified for many 2009 - 2016 Ford, Lincoln and Mercury vehicles as well as most 2010 - 2016 Chevrolet and GMC vehicles.
Incentives
Thanks to the VW Settlement Fund, many states are incentivizing the switch to alternative fuels. In combination with other federal programs, there are plenty of opportunities now for both private and public fleets to go green.
Contact Us
For more information on setting up a U-Haul Corporate Account or converting your fleet to propane autogas, fill out the form below and we'll be in touch shortly.
Want more information?
Contact:
Email

Phone