How It Works
You
Pick Up

You Pack
& Move

You
Return
U-Haul Ready-To-Go Box® provides an environmentally friendly way to move your home or office, as well as a convenient way to store your valuables. We rent reusable plastic moving boxes that you conveniently pick up and return to the same local U-Haul location. Unlike other companies, we do not require a minimum rental period and box quantity. Reserve your boxes today and pick them up on your schedule.
Why Choose
U-Haul

Ready-To-Go Box®?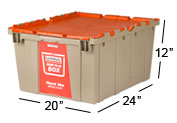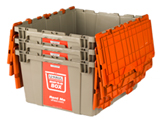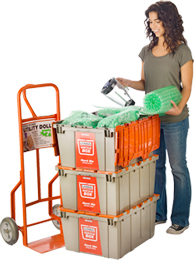 Pack and Unpack Faster

Ready-To-Go Boxes are ready to be packed. No assembly needed!
Stack these moving crates for easy loading and unloading.

Sustainable Moving

Ready-To-Go Boxes are reused and rented over and over again.
These reusable moving boxes are recycled and used to make more boxes.

Save Space

Empty plastic boxes can be nested to save space.
Return them when you're done, no need to store empty boxes in your home.

Save Money

No need to purchase tape or box cutters.

Keep Items Safe

These water-resistant, durable moving bins keep your belongings safe and secure.