Most Coverage in North America

No Cost to Reserve

Dry, Clean and Secure Facilities
Storage Unit to Fit Your Needs
"What size storage unit do I need" is the most common question customers ask when renting a storage unit. With a variety of storage sizes to choose from, choosing the right one is important. Our size guide will help guide you to pick the storage size most appropriate for all your belongings. Locations may have varying size options, but the most common sizes found at all our storage facilities are listed below.
To get started, we recommend the following:
Make a list of all the items you plan on storing in your storage unit.
Determine whether your items will fit in a small, medium, or large storage unit. See descriptions below to start narrowing down your choices.
Review the measurements, videos, and other helpful tips on each page to determine which size is most appropriate for your needs.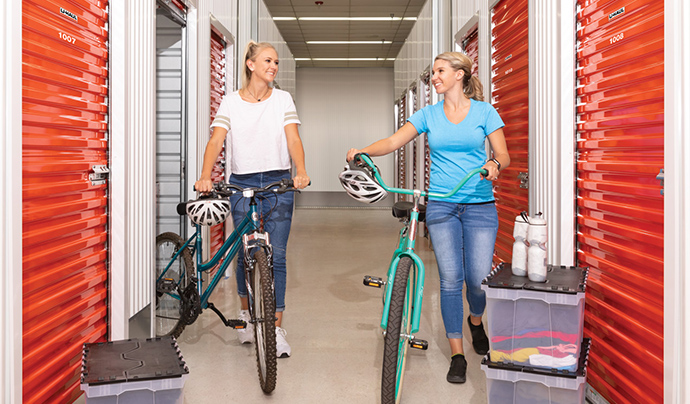 Small Storage Units
0—50 sq. ft.
Medium Storage Units
51—150 sq. ft.
Large Storage Units
150+ sq. ft.
Advantages of Storing with
U-Haul
®
U-Haul self-storage and mini storage facilities are widely available in the United States and Canada, meaning we are just around the corner.
Each storage facility is unique to its market, offering a wide variety of storage spaces and types. Features such as climate controlled storage, heated storage and 24-hour access vary by facility, but all storage location are backed by several U-Haul advantages.
*One month free self-storage with one-way equipment rentals at U-Haul and participating Affiliate locations.