Most Coverage in North America

No Cost to Reserve

Dry, Clean and Secure Facilities
Commercial Storage Solutions for Small and Large Businesses
From small local businesses to large nationwide companies, U-Haul provides storage management solutions to fit the needs of businesses of all sizes and industries. With the most coverage in North America, U-Haul owns and manages over 1,800 self-storage facilities located in all 50 states and several Canadian provinces. We have commercial storage units for rent on a local and national level to provide storage solutions for all businesses, small and large, wherever the needs arise.
*One-month free self-storage with one-way equipment rentals at U-Haul® and participating affiliate locations.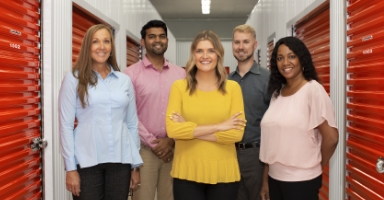 Benefits of Choosing
U-Haul

for Your Business Storage Needs

As the leader in moving and storage, U-Haul has been a dedicated partner to commercial businesses for decades. With many self-storage facilities in local markets across North America and a wide variety of storage unit sizes and types, U-Haul has commercial storage solutions to solve all business storage problems. Whether you own a small business that needs some additional office storage nearby or you own a large national company that requires commercial storage units in different regions, U-Haul self-storage can provide business storage units that work for your particular needs. By offering unique storage solutions to every business, our team helps companies reduce their business expenses and avoid long-term lease commitments.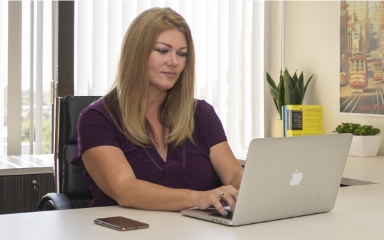 No Long-term Contracts
When considering additional storage space for your business, it can be a huge commitment to sign a long-term lease for larger office space or warehouse storage that your business might not actually need in the future. When renting storage units for your business, you will never have to worry about agreeing to a long-term lease. Storage rental agreements are on a month-to-month basis so your business can rent storage units only when you need it. Self-storage units are a great option for seasonal businesses that require more storage at certain times in the year.
Online Account Management
Manage all of your business storage units with our online account dashboard. Enjoy the convenience of managing payments with our centralized billing, authorize which users have storage access, itemize your stored belongings, track employee commercial storage usage, and much more.
State of the Art Security Systems
Security is a top priority at U-Haul which is why our self-storage facilities utilize industry-leading security features collectively known as MAX or maximum security. Take comfort in knowing that U-Haul self-storage facilities provide a combination of top security features including 24/7 security cameras, individually alarmed rooms, electronic access, perimeter fencing, restricted floor access, and intercom systems. We want to ensure that our customers' stored belongings are always safe and secure. Never worry about your business's items when you store with U-Haul.
Convenient Access Hours
As a business owner, it's important to have access to your commercial storage units when necessary. Most U-Haul self-storage facilities have storage access hours from 5am – 10pm every day, so you can get to your items early in the morning or late at night. If your business requires storage access outside of the regular hours, then inquire about our 24/7 storage access offered by many of our self-storage locations.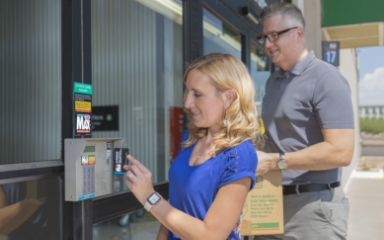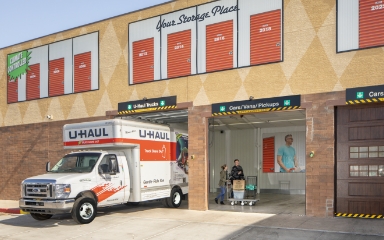 Warehouse Options
If your commercial business requires large amounts of storage space beyond what a regular storage unit can offer, U-Haul can provide warehousing options to fulfill your business storage needs. With U-Haul, there are no long-term lease commitments, and you will get competitive pricing for warehouse storage space.
Package/Delivery Acceptance
Enjoy the convenience of having packages sent directly to your storage location. There's no need to be present when your package arrives, U-Haul staff will handle accepting your deliveries and placing your items in your storage unit for you. Don't waste time out of your day taking packages from your office to your storage unit, just have your packages sent right to your storage location.
Drive Up/Outdoor Access
For business owners and workers that will need frequent access to their stored belongings, drive-up storage units are a great option for your storage needs. Drive up storage units are located outdoors on the ground level, providing convenient and quick access to your items. Great for easily loading and unloading items into company vehicles without having to worry about
Climate-Controlled Storage
Businesses that plan on storing items that are sensitive to extreme temperatures and humidity should consider renting climate-controlled storage units. These storage units keep your stored belongings in a temperature range between 65 and 85 degrees, so your items stay protected from potentially harmful weather. Items such as clothing, electronics, paper documents, wood/metal items, office furniture, and medical supplies should be stored in climate-controlled units.
Document Storage
Certain industries require businesses to keep records and documents for a specific amount of time for legal and financial reasons. Boxes of documents can quickly take up room and fill what limited office storage space companies have. Instead of signing a lease for a larger building with more office storage, a better option would be to rent a business storage unit for secure document storage. Keep all documents safely stored away without using up the storage space in an office.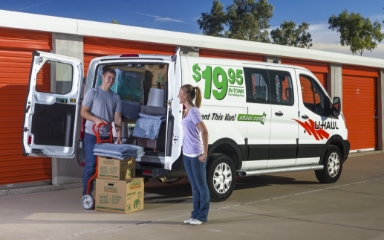 Types of Businesses that Benefit from
U-Haul

Self-Storage

Whether it's a retail company that needs additional storage space for inventory or a landscaping business that needs convenient access to tools and equipment, U-Haul provides storage solutions to all types of companies from different industries. Below are a few examples of the different businesses that can benefit from renting commercial storage units.
Accounting & Tax Firms
Attorney & Title Agencies
Realtors & Staging Companies
Event Organizers
Independent Contractors
Restaurant Owners
Brick & Mortar Retailers
E-Commerce Businesses
Healthcare Providers & Networks
Pharmaceutical Companies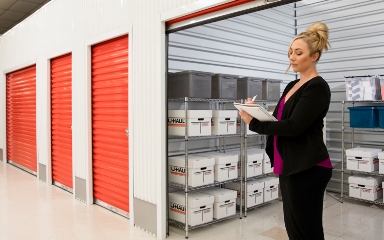 Corporate Storage Management Solutions
If your business requires storage on a regional or national level, then a U-Haul Corporate Account might be the best option for you. With a U-Haul Corporate Account, your company will be provided with a dedicated account manager that will develop a storage management solution that works for your commercial business storage needs. Our team of self-storage experts works diligently with all types of businesses to create a unique commercial storage plan that fits the specific needs of each company.