If you didn't have time to check out all the Moving, Storage and Organization blogs, here are a few of my favorite stories from this week.
Storage and Organization:  How to Organize under your Kitchen Sink. Now that we have helped you organize your bathroom, maybe you should take another look under your kitchen sink! iheartorganizing shares some great tips for better storage and organization under the kitchen sink. (Hint, it involves adding some hardware!)
Moving: How to Move in to a New School: Movin Gal talks about a very important subject this time of year. How to move into a new school.  Moving itself is very stressful, but it still important for parents to remember that children often experience fear or anxiety about moving to a new school.  Moving Gal shares some steps you can take ahead of time to make the transition a little easier.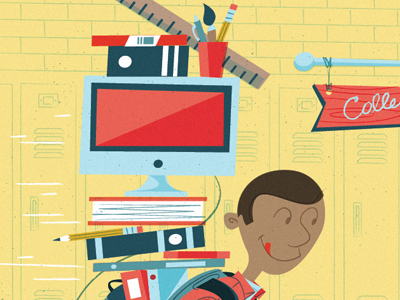 Practical Tips you should know before Moving in to College: This article offers some good tips to prepare for your college move, such as keeping your eye out for coupons and specials ahead of time to save money on food and services you plan on using during your move!  You may also want to consider how you're going to get your stuff there, Collegeboxes is an affordable option if it is available for your school.
Whether you are preparing to move or organizing your home, getting tips from people who've done it can save you time and money!   Have you read any helpful  articles related to Moving or Storage? Share it with us the comments!