Sometimes people do crazy things. For a little Friday fun, I found some funny towing pictures to share! Please be advised that we do not endorse the towing methods used in the photos below, so don't get any crazy ideas or you might end up on the "ridiculous list" too! Now, let's start off with a romantic tow: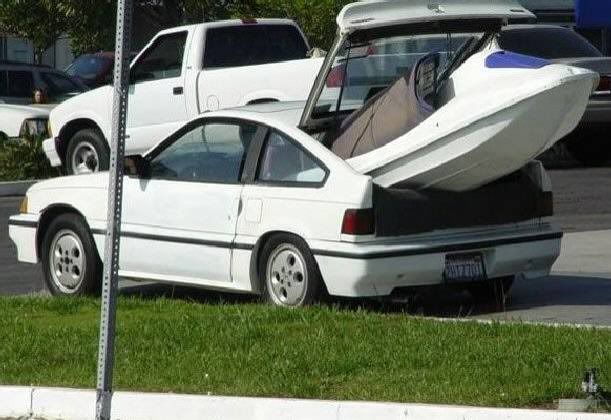 Hopefully these funny towing pictures made you chuckle, and realize that sometimes it's just easier to rent a trailer!
Have you seen any crazy towing combinations on the road? Share your photos with us!