Travel Lodge N52 Apartments
5250 Cornhusker Hwy, Lincoln, NE 68504
(Across the street from McDonalds)
Fb $30 Boat Special:
boat storage special. Open parking lot storage.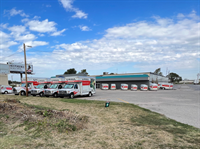 View Photos
Features Available at this Facility:
Services at this Location:
Hours
Mon-Thur: 7 am–7 pm
Fri: 7 am–8 pm
Sat: 7 am–7 pm
Sun: 9 am–5 pm
Storage Access Hours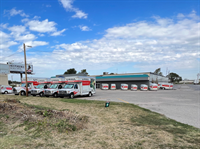 View Photos
Available Units
(All Sizes are Approximate)
Large | 10' x 20' x 0'

RV/Boat/Vehicle/Parking Bonus
RV, Boat, and Vehicle Storage
*Monthly Parking Spaces Under Camera Surveillance. Please Be Sure To Park In Your Assigned Parking Sapce :)
Large | 12' x 20' x 8'

Office/Warehouse 2nd Floor Stair Climate Swing No Electricity
Office Warehouse Storage

U-Box® Containers for Moving and Storage
We deliver U-Box containers, you pack them up and we store them in our secure warehouse. Load at your own pace! Just give us a call when you want us to pick up or drop off your U-Boxes.
Storage Customer Reviews
Average Customer Rating
Let us know what you think.
Your valuable feedback will help us serve you better.
Write a review
No reviews have been submitted for this location.
No Storage reviews have been submitted for this location.