Self Storage Units in Montreal, QC, H4X1N1
U-Haul de Montréal-Ouest - déménagement et entreposage
Contact Us
Montreal, QC H4X1N1
(Service Rd)
Office Hours
Mon–Thur

7 am–7 pm

Friday

7 am–8 pm

Saturday

7 am–7 pm

Sunday

9 am–5 pm
Storage Access Hours
Free towing inspection
24 hour customer return
Services at this Location:
Features Available at this Facility
:
Promotions:
1 Month Free:
Ask about our 1 month free self-storage offer with a one way truck or trailer reservation!
No Deposit Or Admin Fee:
$0.00 deposit or administrative fee.
Available Units
(All Sizes are Approximate)
Medium | 8' x 10' x 9'

1-2 Bedroom Home
Size Guide

1st Floor
Street Level
Climate
Rollup

Free Lock with
Rent Now
($11.95 value)

1 Unit Left!
Rent Now to Secure Your Room!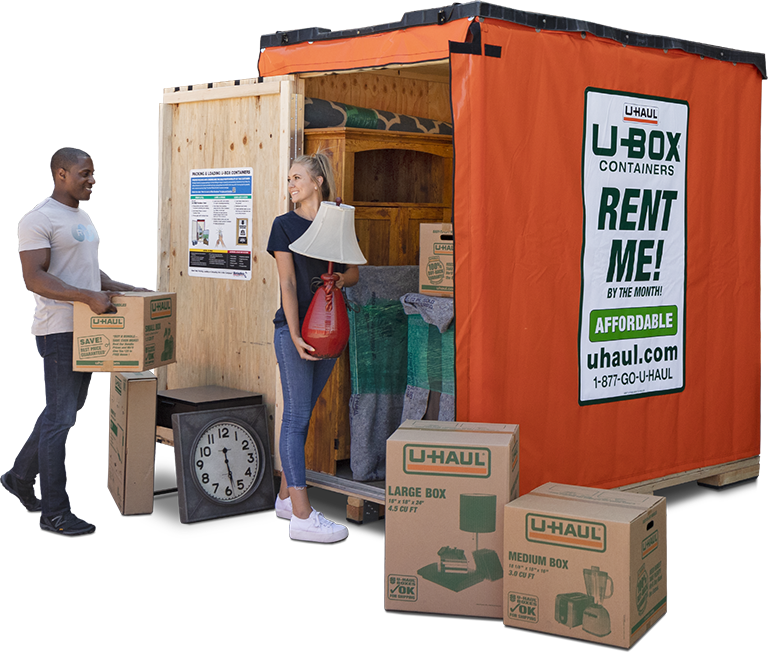 U-Box

® Containers for Moving and Storage

We deliver U-Box containers, you pack them up and we store them in our secure warehouse. Load at your own pace! Just give us a call when you want us to pick up or drop off your U-Box containers.
What Is Online Move-In / Rent Now?
Other
U-Haul

Services
Propane service delivered straight to your door!

We have the largest selection in the industry!