Most Coverage in North America

No Cost to Reserve

Dry, Clean and Secure Facilities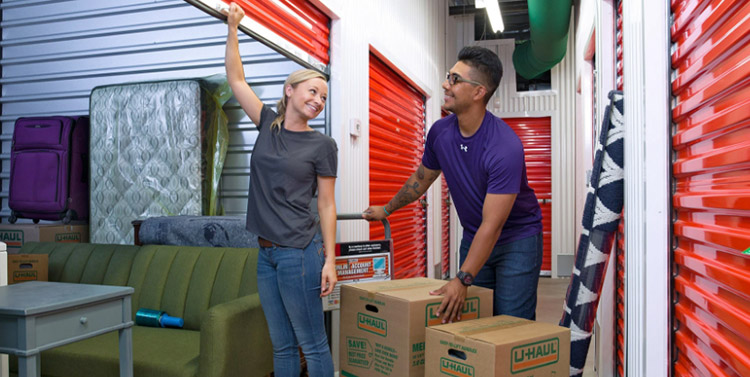 Skip the Counter & Move-In Online
Pay online and receive access to move-in anytime during access hours.
Small. Medium. Large.


U-Haul

® has the storage space to meet your needs.
Each storage facility has a unique variety of sizes to fit their local customer's needs. Choosing the right storage unit size can be challenging. Here's a quick breakdown of each room by size category.
What Size Storage Unit Do I Need?
Range in size from 5 x 5 up to 5 x10

Recommend storing miscellaneaous items from around the house, dorm, or your extracurricular gear (fishing gear, skis, bikes, etc.).

Ideal for:

0 – 50 sq ft.

Range in size from 5 x 15 up to 10 x15

Recommend storing items from a smaller home, apartment, while you're remodeling, or downsizing.

Ideal for:

51 – 150 sq ft.

Range in size from 10 x 20 and up

Recommend storing an entire home's items if packed properly.

Ideal for:

151 + sq ft.
Advantages of Storing with
U-Haul
®
U-Haul self-storage and mini storage facilities are widely available in the United States and Canada, meaning we are just around the corner.
Each storage facility is unique to its market, offering a wide variety of storage spaces and types. Features such as climate controlled storage, heated storage and 24-hour access vary by facility, but all storage location are backed by several U-Haul advantages.
*One month free self-storage with one-way equipment rentals at U-Haul and participating Affiliate locations.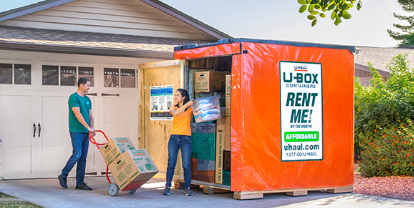 Looking for a Portable Storage Option?
U-Box® Containers are a perfect solution if you plan on moving and/or storing your belongings. We will deliver the containers to your home. You pack it up and store them at your home or our secure warehouse for as long as you need. We'll even move them to your destination choice if needed.
Learn More About

U-Box

®