Northwoods Moving And Storage
1647 Menominee Dr, Rhinelander, WI 54501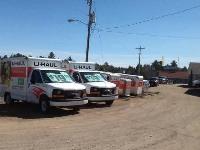 View Photos
Features Available at this Facility:
Services at this Location:
Hours
Mon-Sat: 8 am–12 pm
Sun: Closed
Special Operating Hours
3/30/2023 - 4/30/2023:

Closed

Storage Access Hours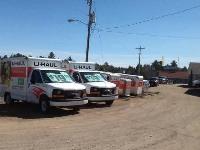 View Photos
Available Units
(All Sizes are Approximate)
Large | 20' x 36' x 14'

RV/Boat/Vehicle/Parking 1st Floor Outside Level No Climate No Electricity Bonus
RV, Boat, and Vehicle Storage
*Completely Uncovered Outdoor Parking Space.

U-Box® Containers for Moving and Storage
We deliver U-Box containers, you pack them up and we store them in our secure warehouse. Load at your own pace! Just give us a call when you want us to pick up or drop off your U-Boxes.
Storage Customer Reviews
Average Customer Rating
Let us know what you think.
Your valuable feedback will help us serve you better.
Write a review
No reviews have been submitted for this location.
No Storage reviews have been submitted for this location.